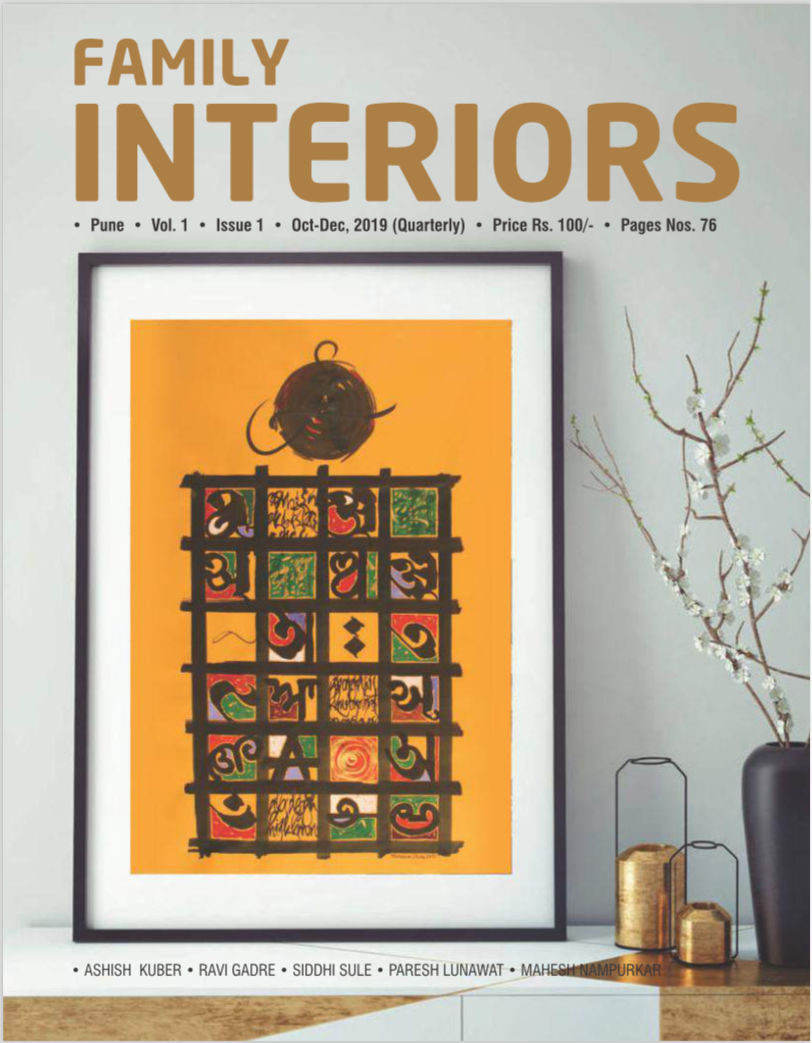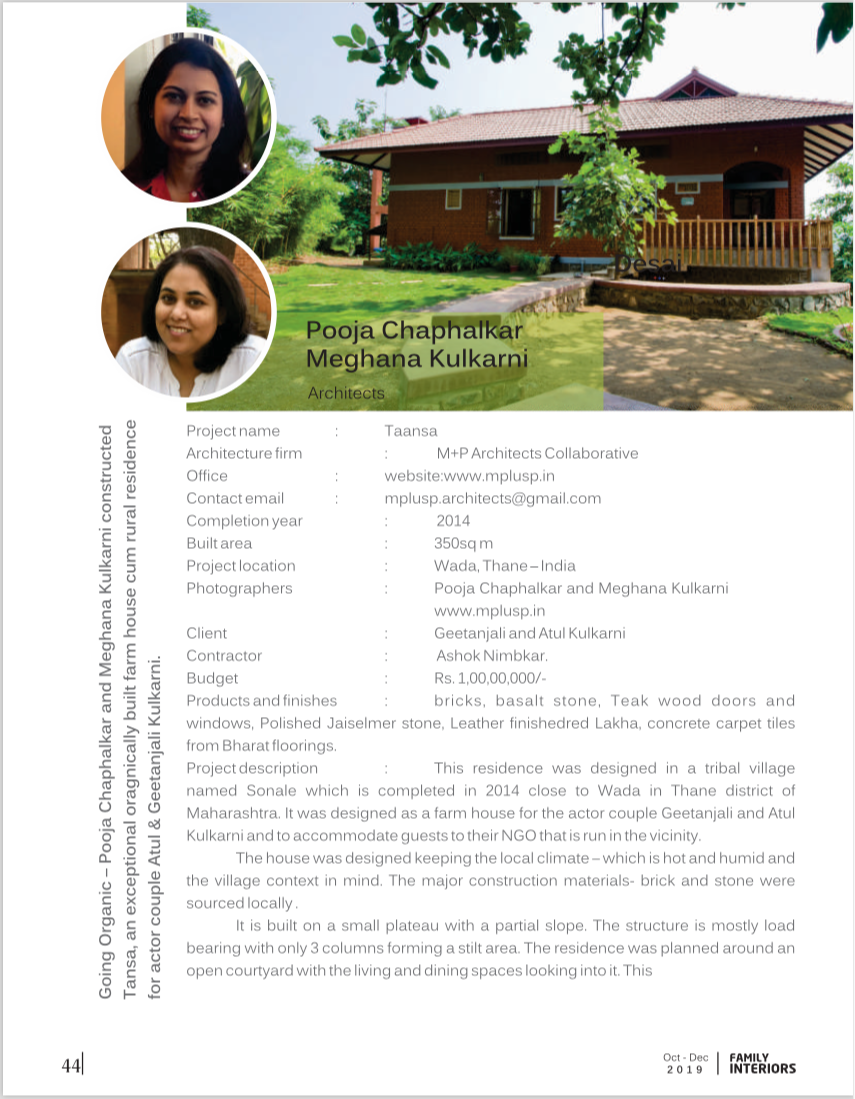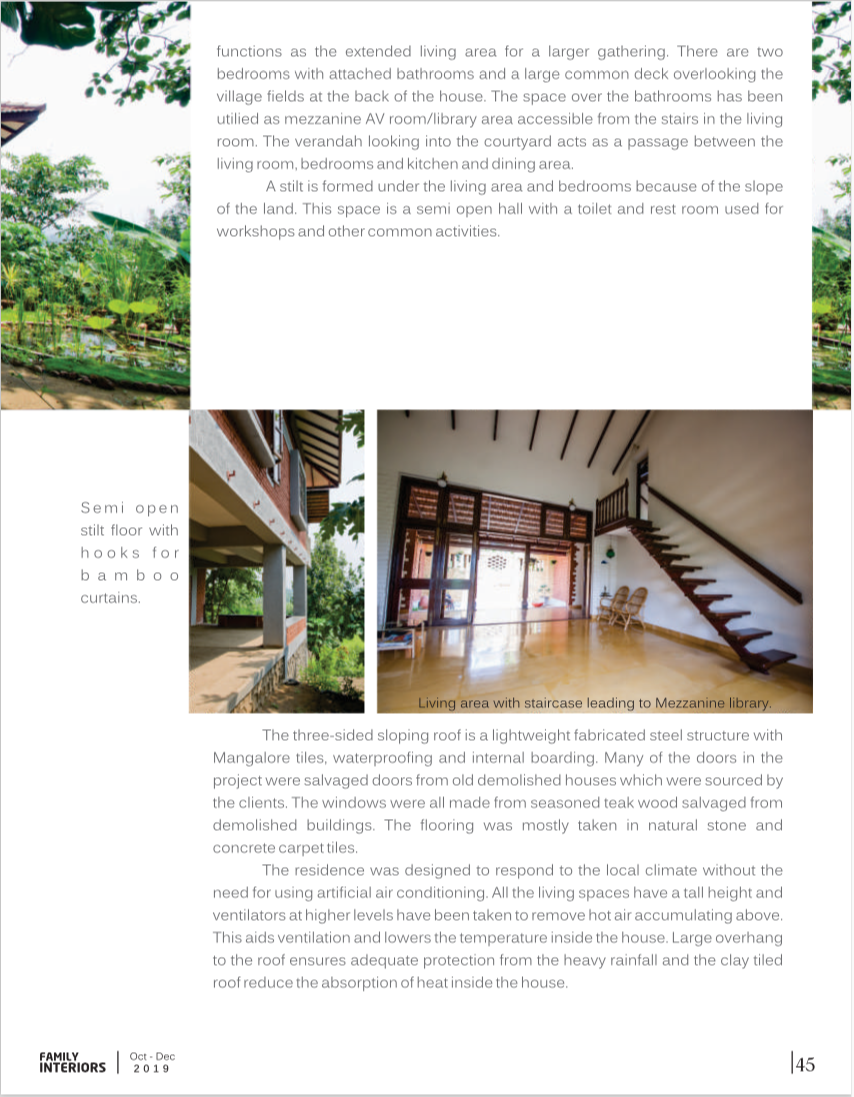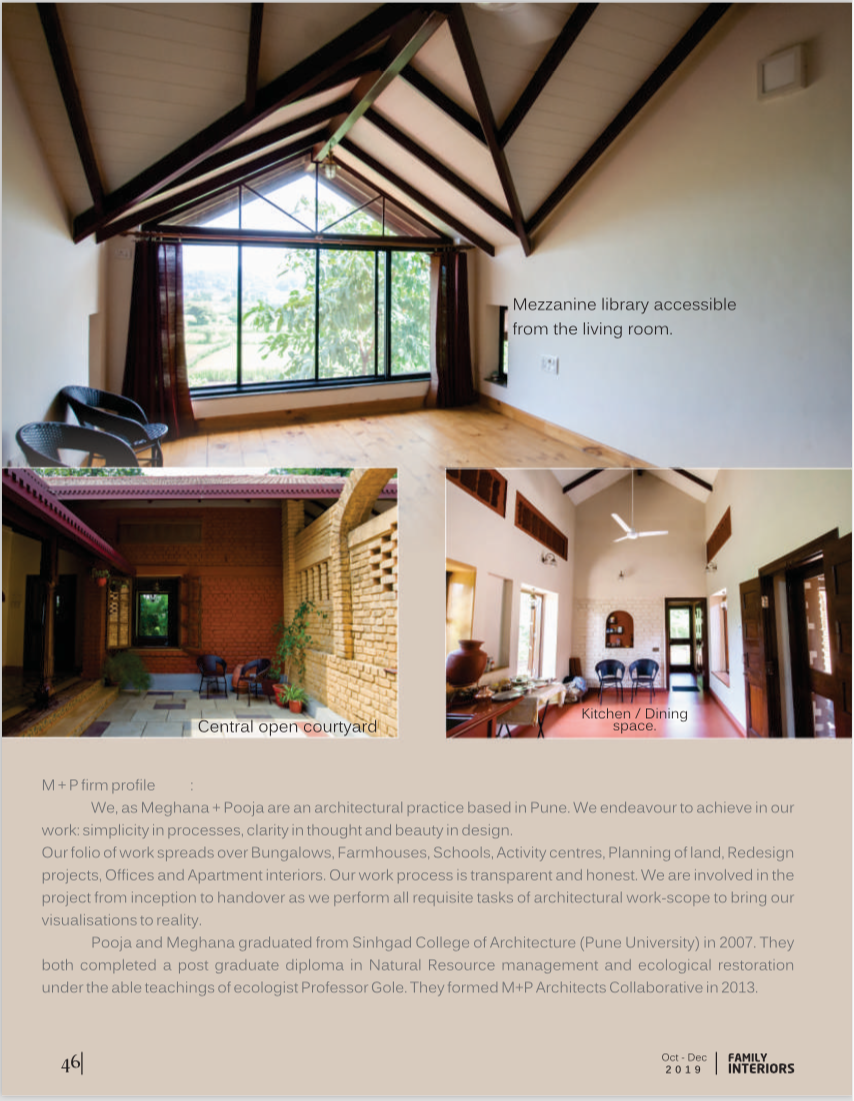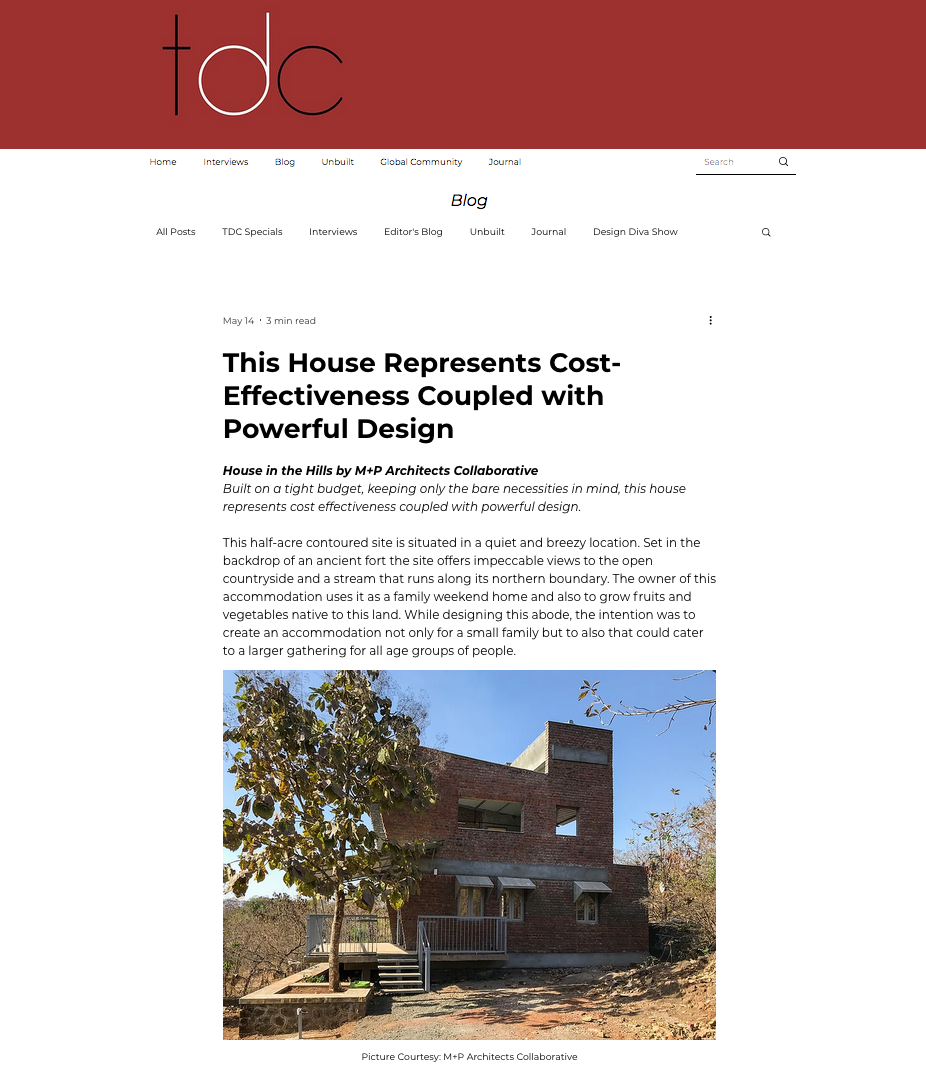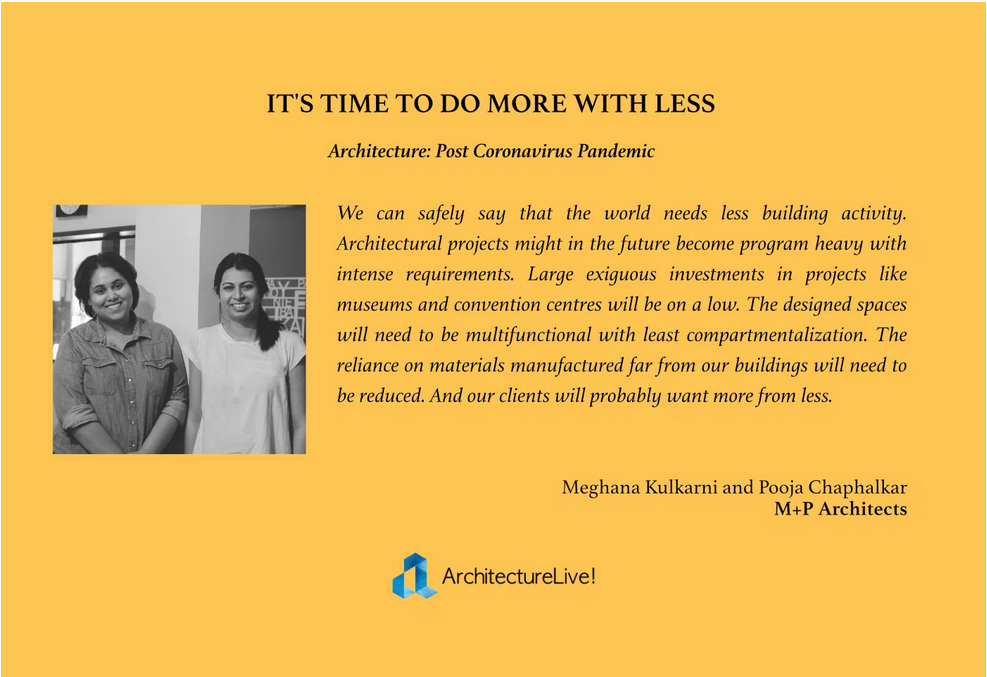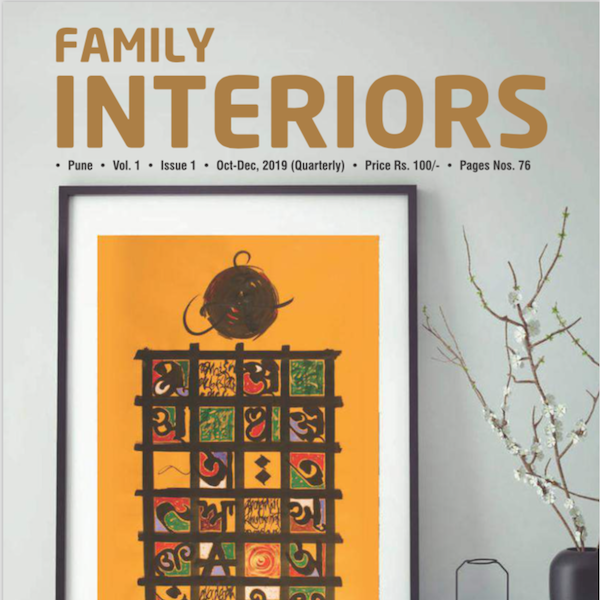 Recent features – print and online media
Some of our recent features on print and online publication.
Family Interiors Magazine featured Taansa- our project at Wada (Thane) in their inaugural issue of October-December 2019.
The Design Collective featured our farmhouse project at Khanapur, Pune in their blog section. You can read the feature here.
ArchitectureLive! Did featured a series of essays on Architect's thoughts ab the future of the profession of Architecture. You can read our essay titled "It's time to do more with less." here