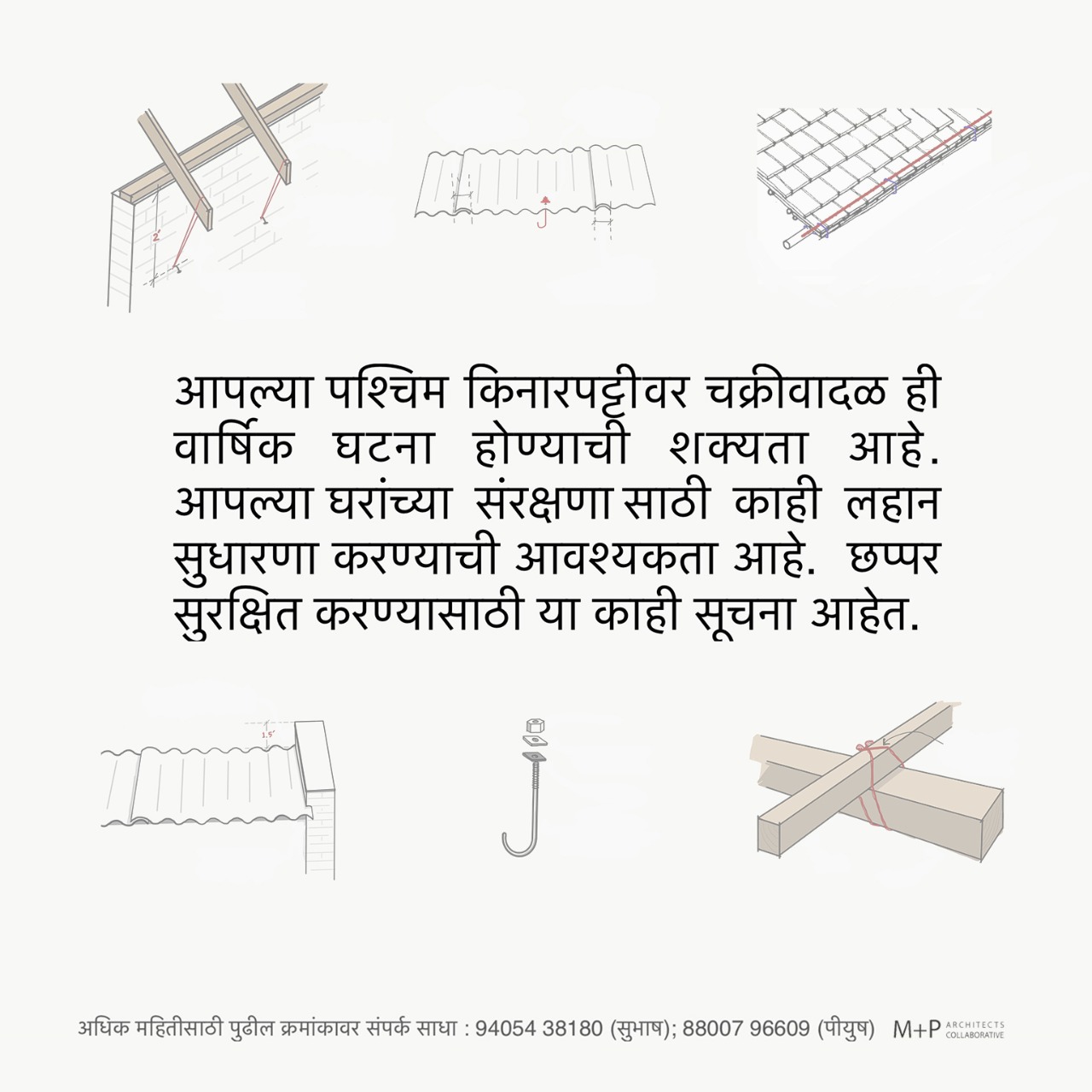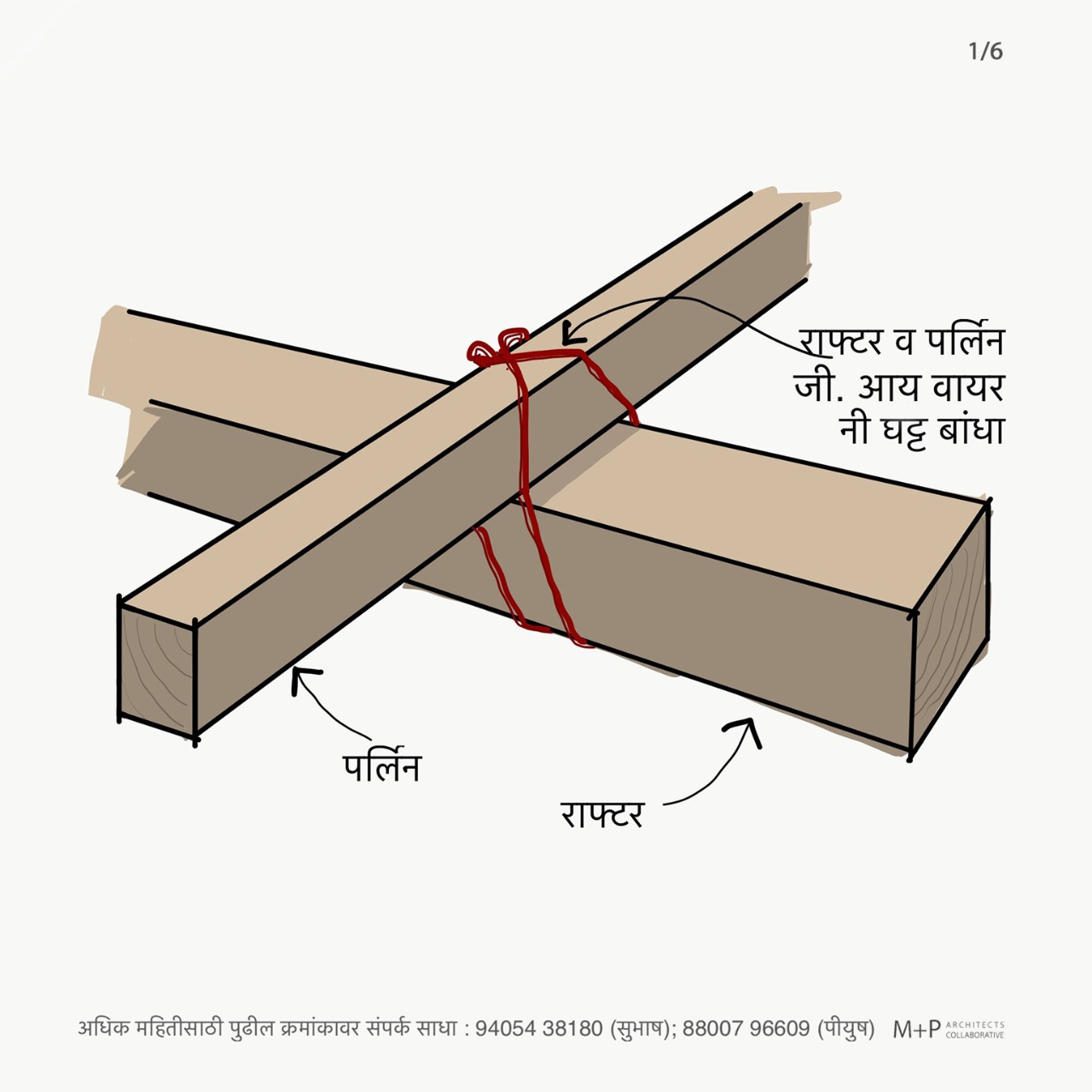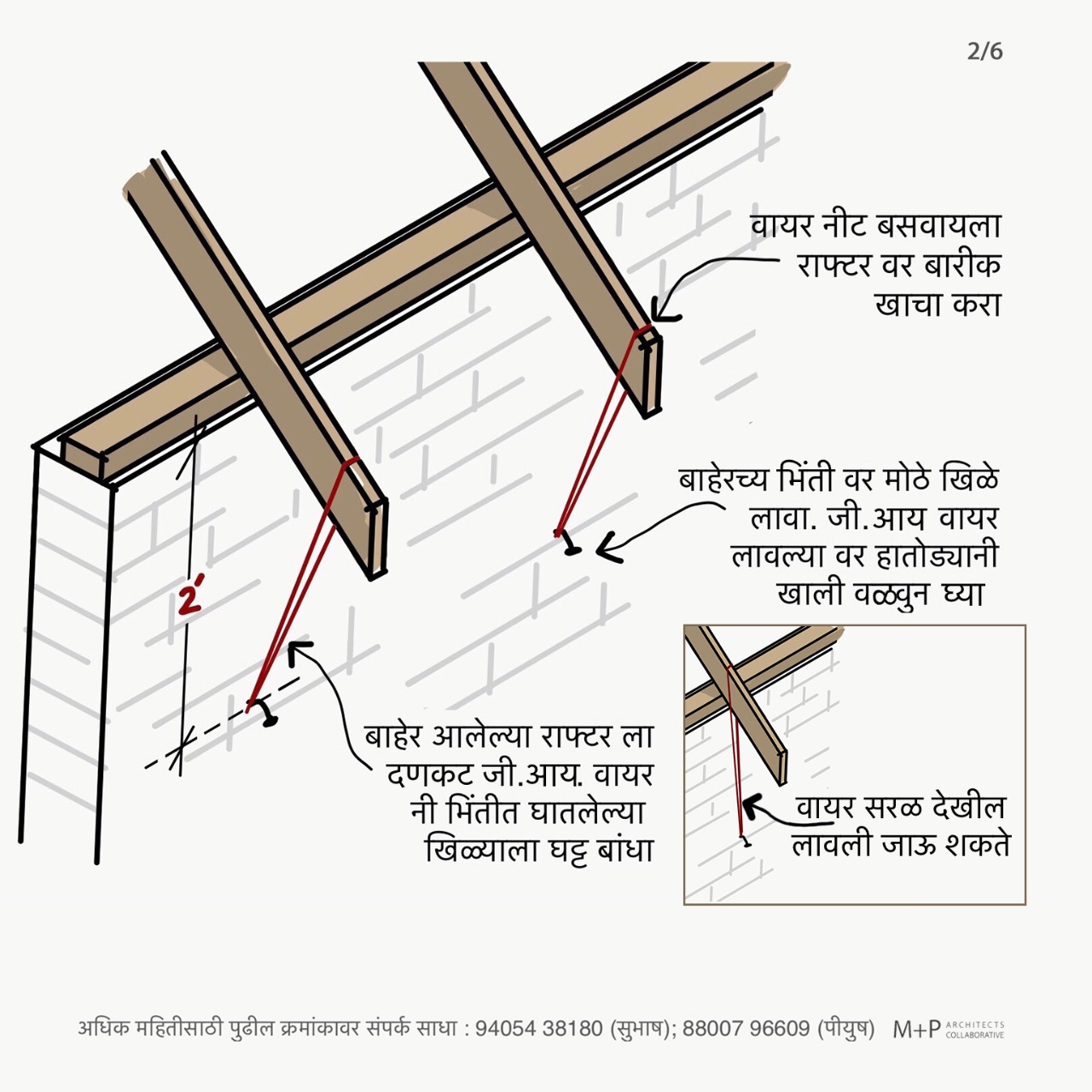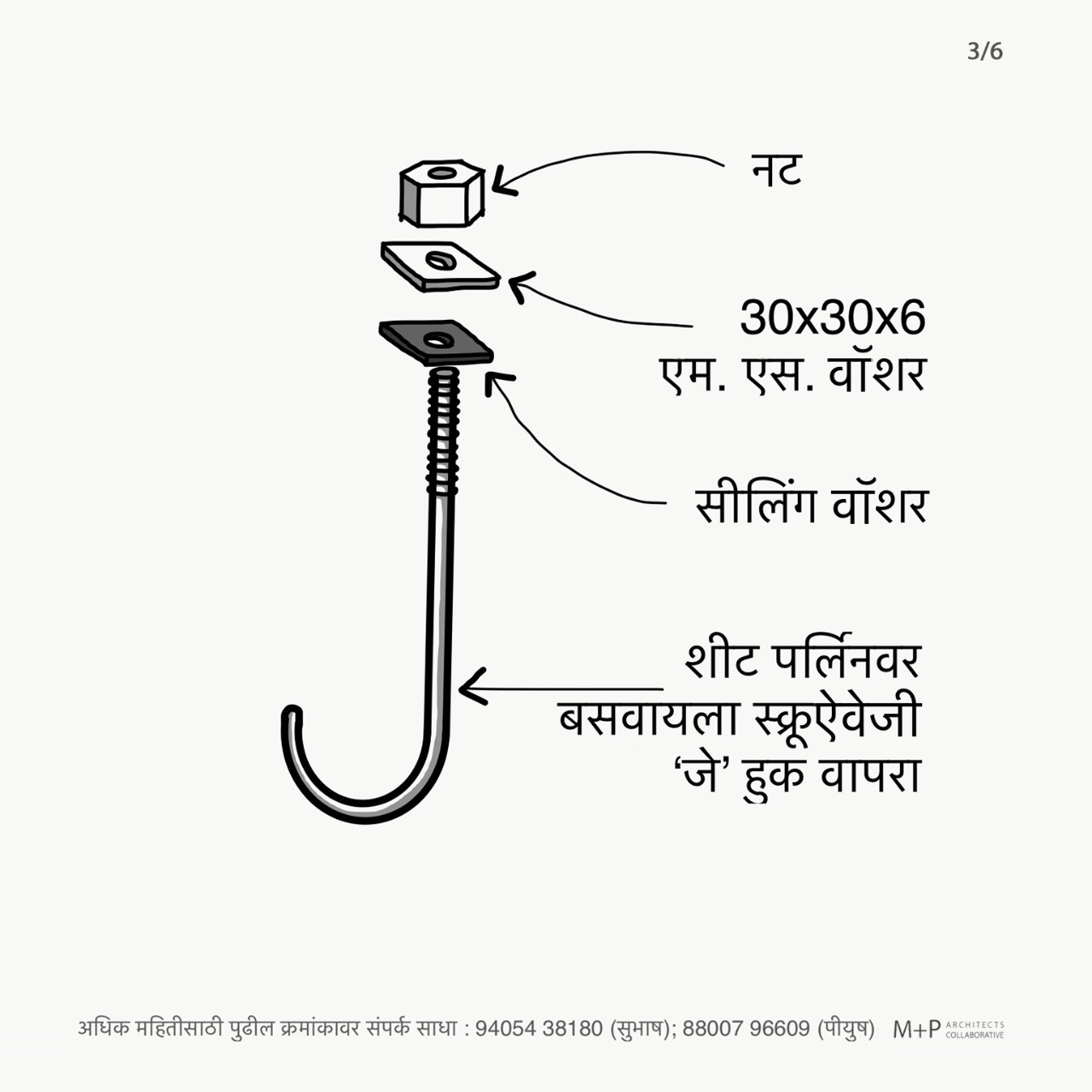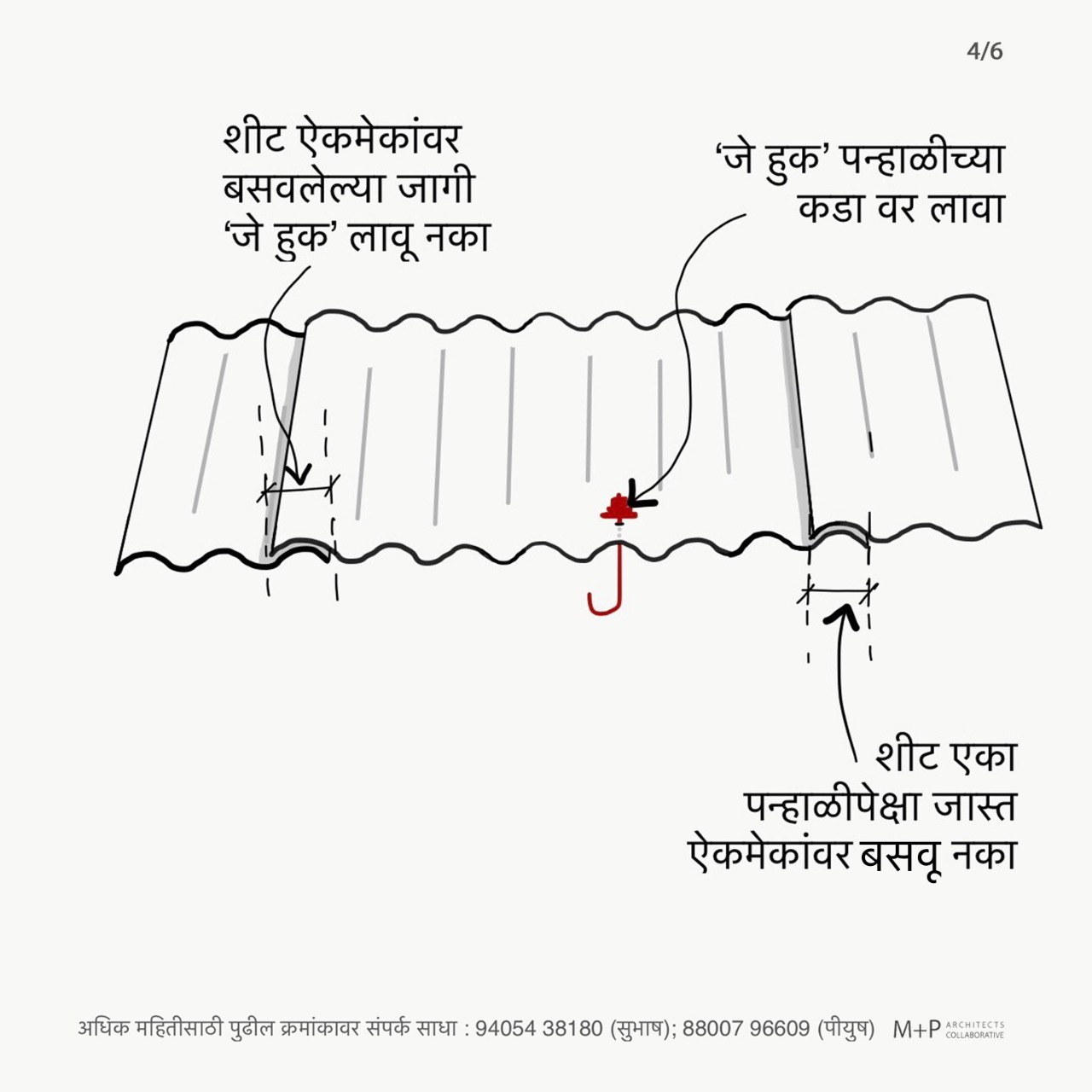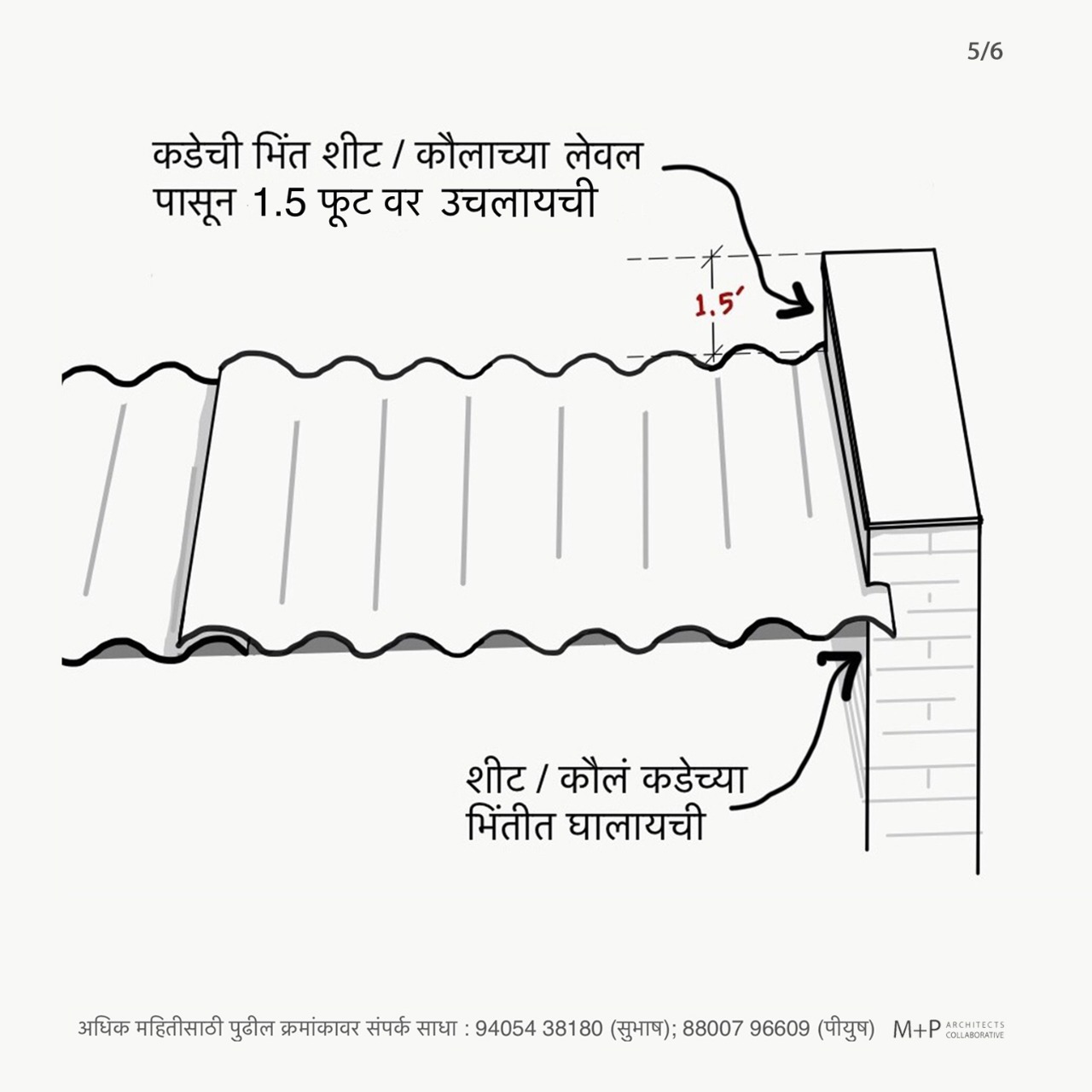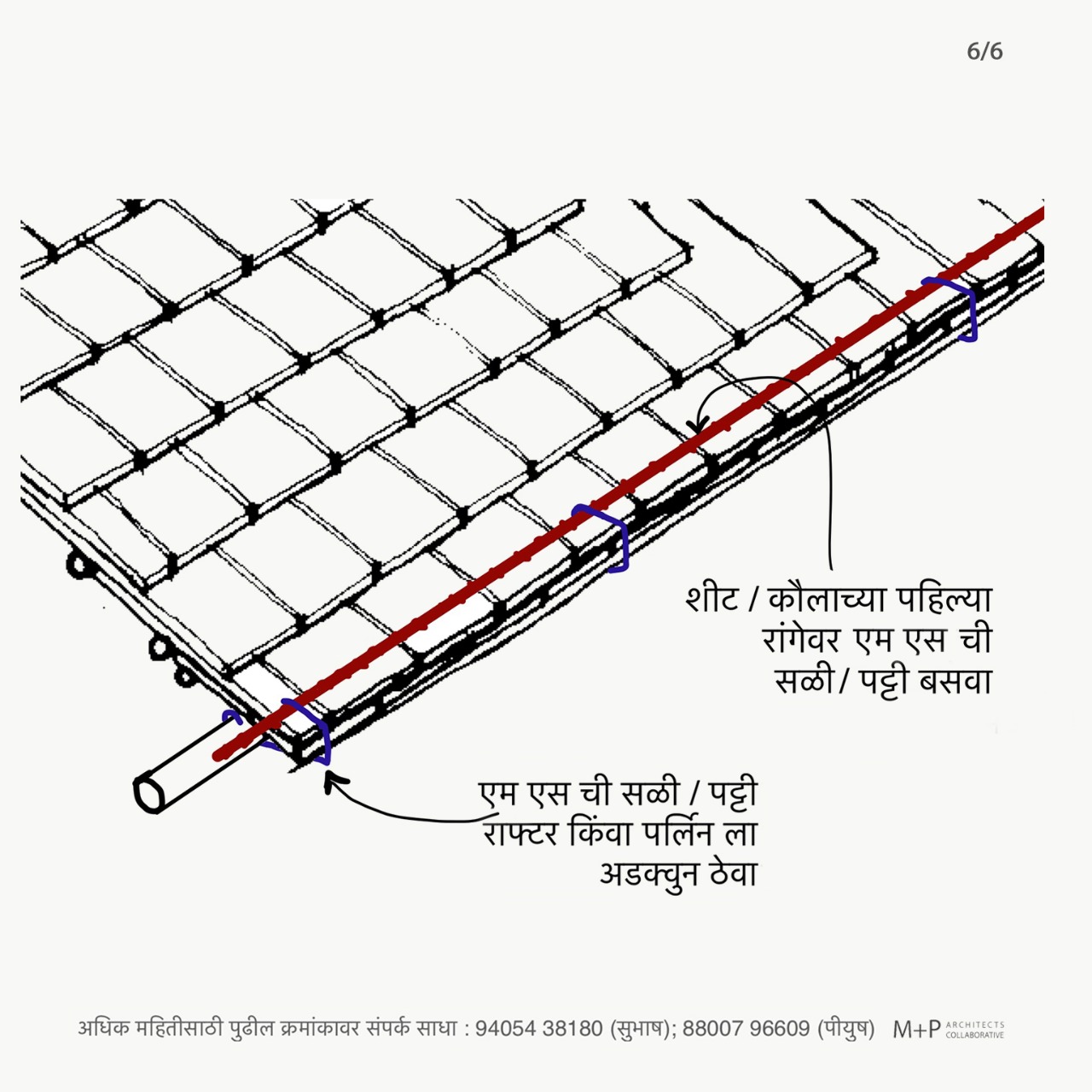 Manual- cyclone resistant roofs
Due to climate change, Maharashtra's coast and Western Ghats are likely to face severe cyclonic storms on a regular basis going forward. There is a need to make small improvements  in existing houses in these areas. We created a Marathi language manual showing a set of small interventions for the roof structure which is the most vulnerable in such storms.
This is the first part in an ongoing series for cyclone resistant housing done in collaboration with Subhash Dolas from Yelavali (Bhimashankar) and Peeyush Sheksaria. Do share this and let us know if you have more suggestions that can be added to the list. Feel free to translate it in other languages as needed.