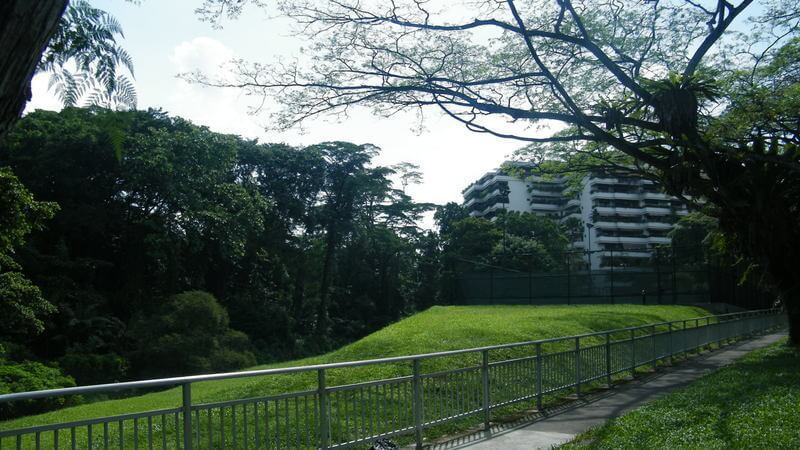 Singapore's Salient Feature Which You Won't Get On A Travel Website
I spent 10 days in singapore. watched the Formula one race, roamed the country in mrt and bus. Got the local flavour of people, food, luxury, cosmopolitanism, shopping and nature. Here are some fun points which I would recall for my friends on returning:
1. Singapore has no natural resources of its own. It is conscious of this fact and hence has detailed out plans for the next few decades.
2. It is a socialist democracy. The country is almost run by a family, and it is these people who have got the country to the peak with their meticulous planning.
3. Singapore treats all its sewage to drinking water quality. It also imports water from neighbouring countries
4. Huge incentives are given for singaporean children to go abroad, return back and add to the talent pool of the country.
5. Incentives are given to many companies to set up shop in singapore.
Initially to start investment, a petroleum based company was the largest employer. However the planners were careful to not pollute their own water and disposed of the waste in a way without harming their own shoreline
6.A student from India studying in singapore can get loans in Singapore with zero interest which can even get waivered if he/she signs a bond and works for longer in singapore itself.
7. The university of singapore is ranked 5th in the world.
8. Waste managemnt in singapore is not yet a good system. Waste segregation is not done at source in households.
9.It is the only city to host a formula one race at night, and on the city roads. The circuit is within the city on existing roads.
10. Private cars in singapore are taxed 4 times costlier than the same in India or any other country.
11. They shoot crows and sometimes pigeons .
12.Its aim is to be the world city of asia. Hence a huge number of expats are a part of the population.
13. The housing development boards are the chief providers of housing colonies.
14. The plumbing pipes are kept exposed in all HDB's ( housing devp boards). So the bathrooms have the soil and water pipes running around the ceiling and sides and the p and s traps are clearly visible. So is the sound. It is a good place to study plumbing 🙂
15. Food and drinks are not allowed at mrt stations and inside the trains.
16. The urban scape is extremely monotonous because most of the buildings are HDB's. Some areas are specifically designed to have character. Eg: Little India, holland village, china town, club street, orchard road, etc.Otherwise looking out of the mrt is extremely boring.
17.Websites for public transport are excellent. If you feed them the start and end point they spit out the route which is the shortest and the best combination of Mrt and bus.
18. Information is displayed everywhere, hence asking a person eg: busdriver, always surprises the bus driver and it is not appreciated.
19. The seating at the bus stops is done at a diagonal, so one doesn't have to turn the neck everytime to see the bus coming.
20. Fashion trends are followed and everybody wears short shorts to overcome the sultry weather. People take an effort to dress up.
21.many of the mrt stations can be entered and exited through shopping malls.
22. There is a travel card which just needs to be tapped at the entrance and exit of every bus/mrt station. it automatically deducts the mount at the exit points after you tap.
23. leaves, flowers, fruits on roadside trees are govt property and nobody plucks, touches or lifts them. Mangoes fall down, and decay. Nobody picks and eats.
24. It has one of the oldest tropical rainforests in its central reserve forest which is also a catchment for water. the trees reach upto 8-9 floors.
25. The supreme court building is designed by norman foster with a ufo like disk on top which holds the court rooms. The building is ridiculously empty. It almost makes us wonder if there is no crime at all in singapre. perhaps yes.
26. The newspapers of singapore are extremly boring and most of the times carry only economic news from other countries.
27. The maximum working class are philipinos, bangladeshis, and tamizh.
28. The muhammad mustaffa mart located in little india is open 24 hours. so people actually go shopping at 3 and 4 in the mornings also.
29. There are restaurants with cuisines from all over the world.
30. Buses are extremely slow and even cyclists overtake them. However the frequency is excellent.