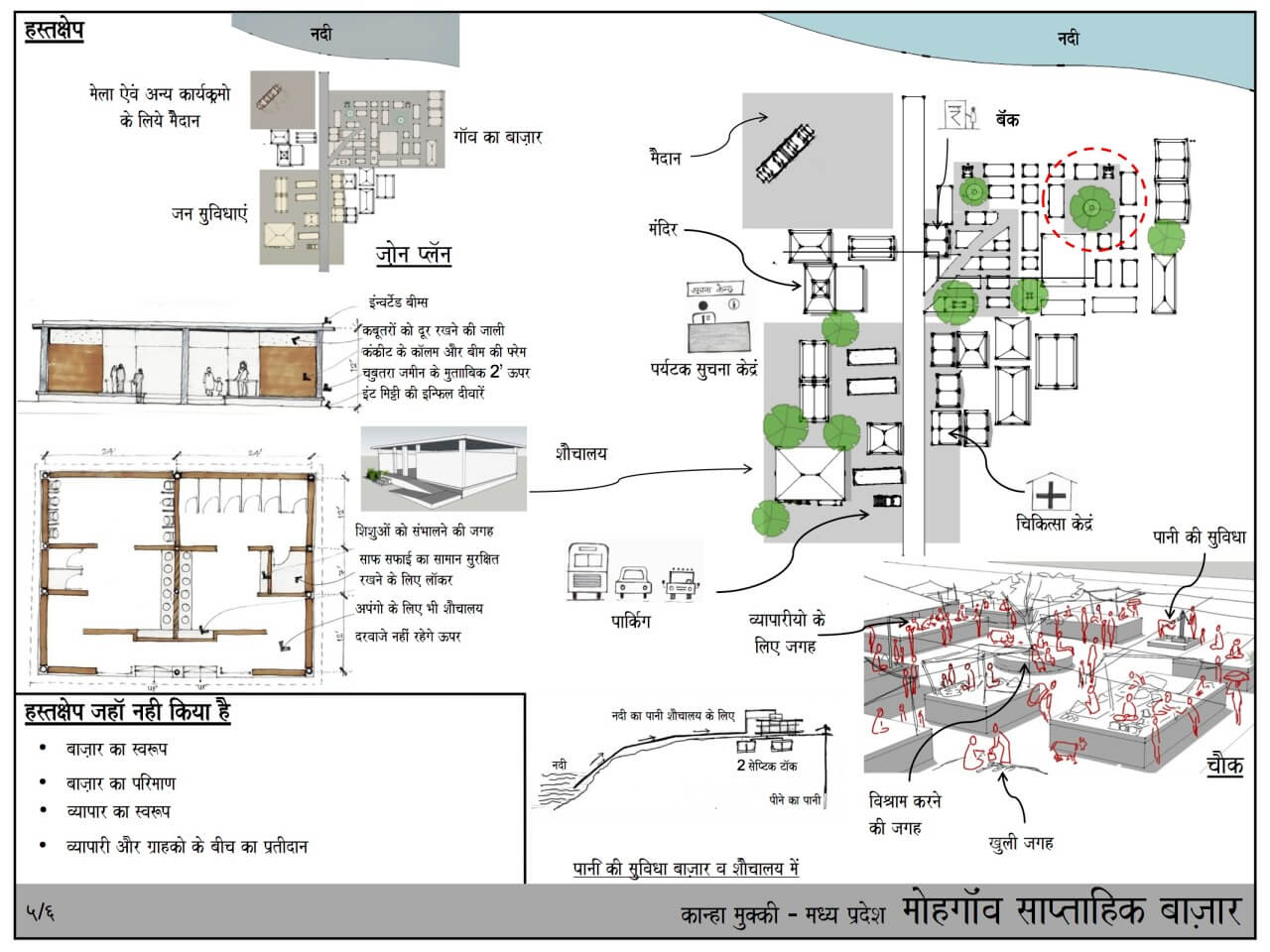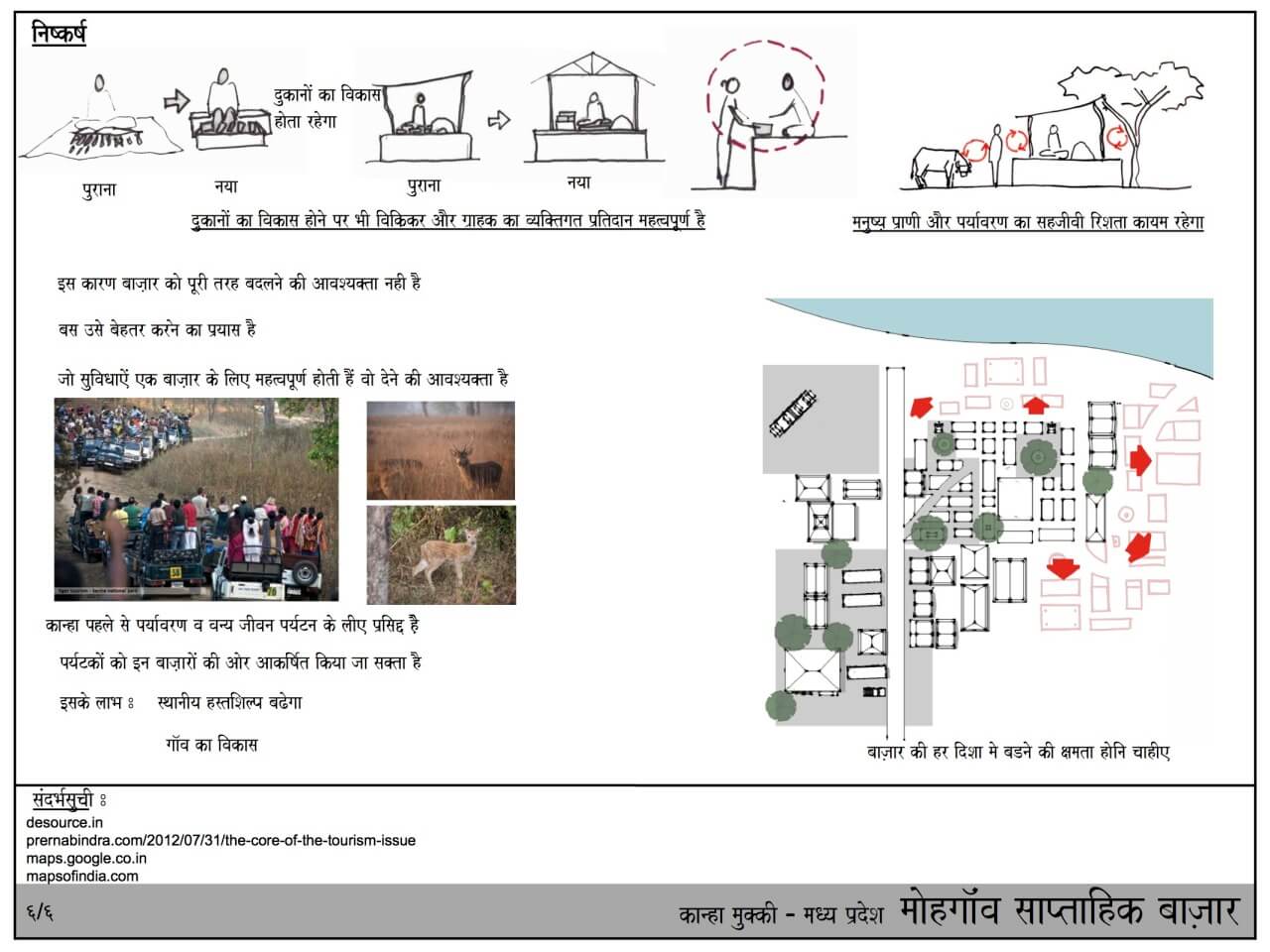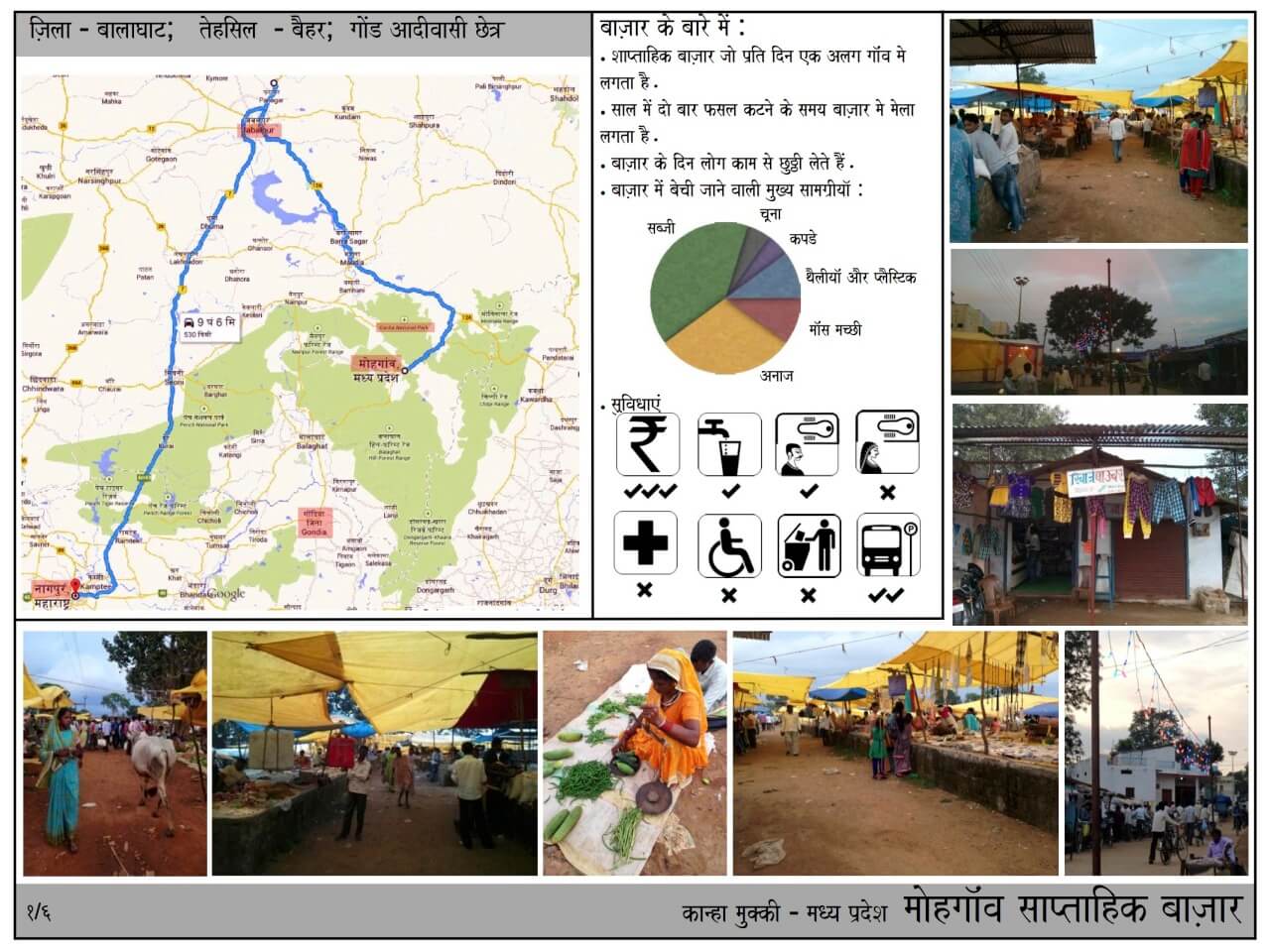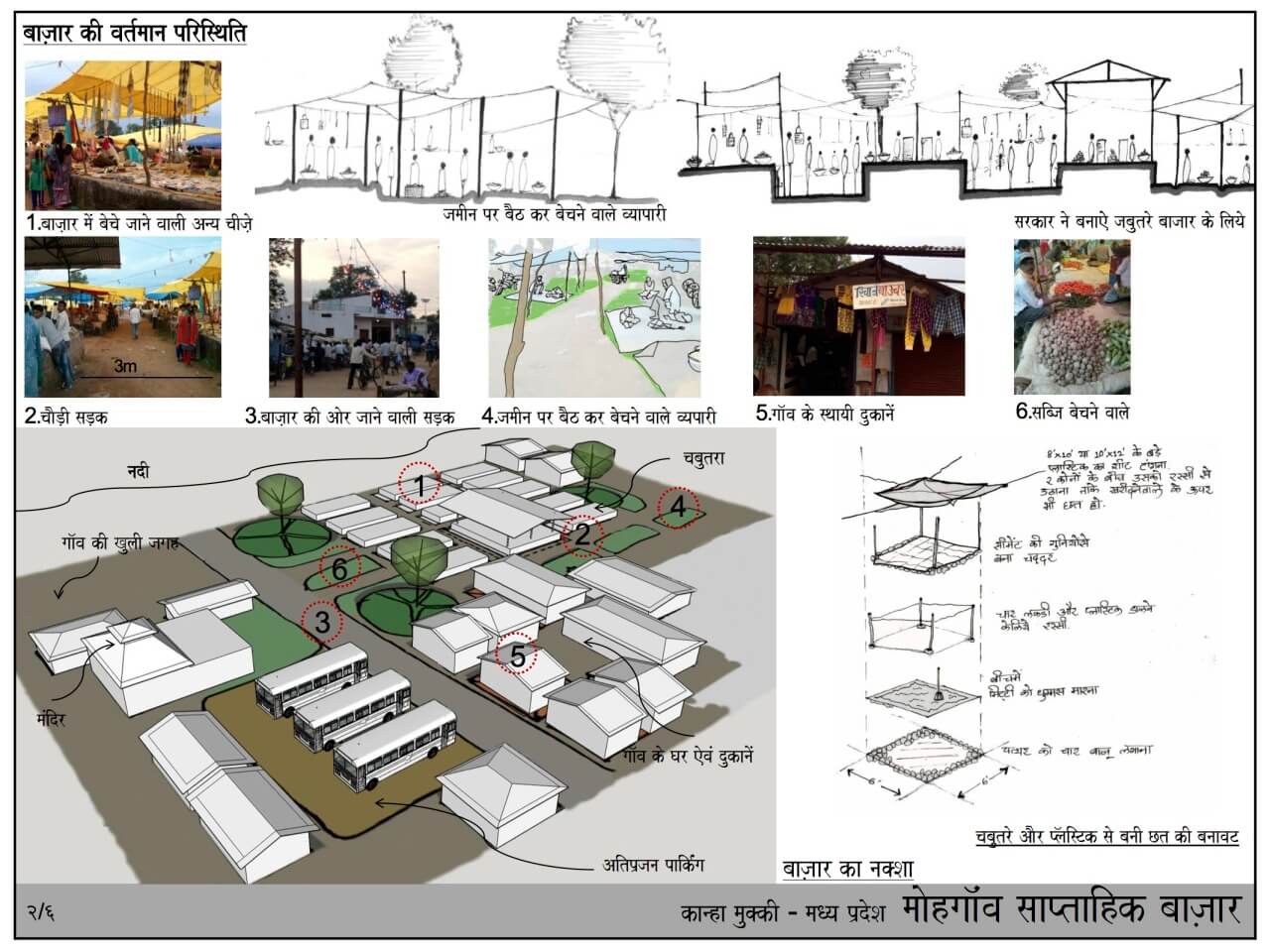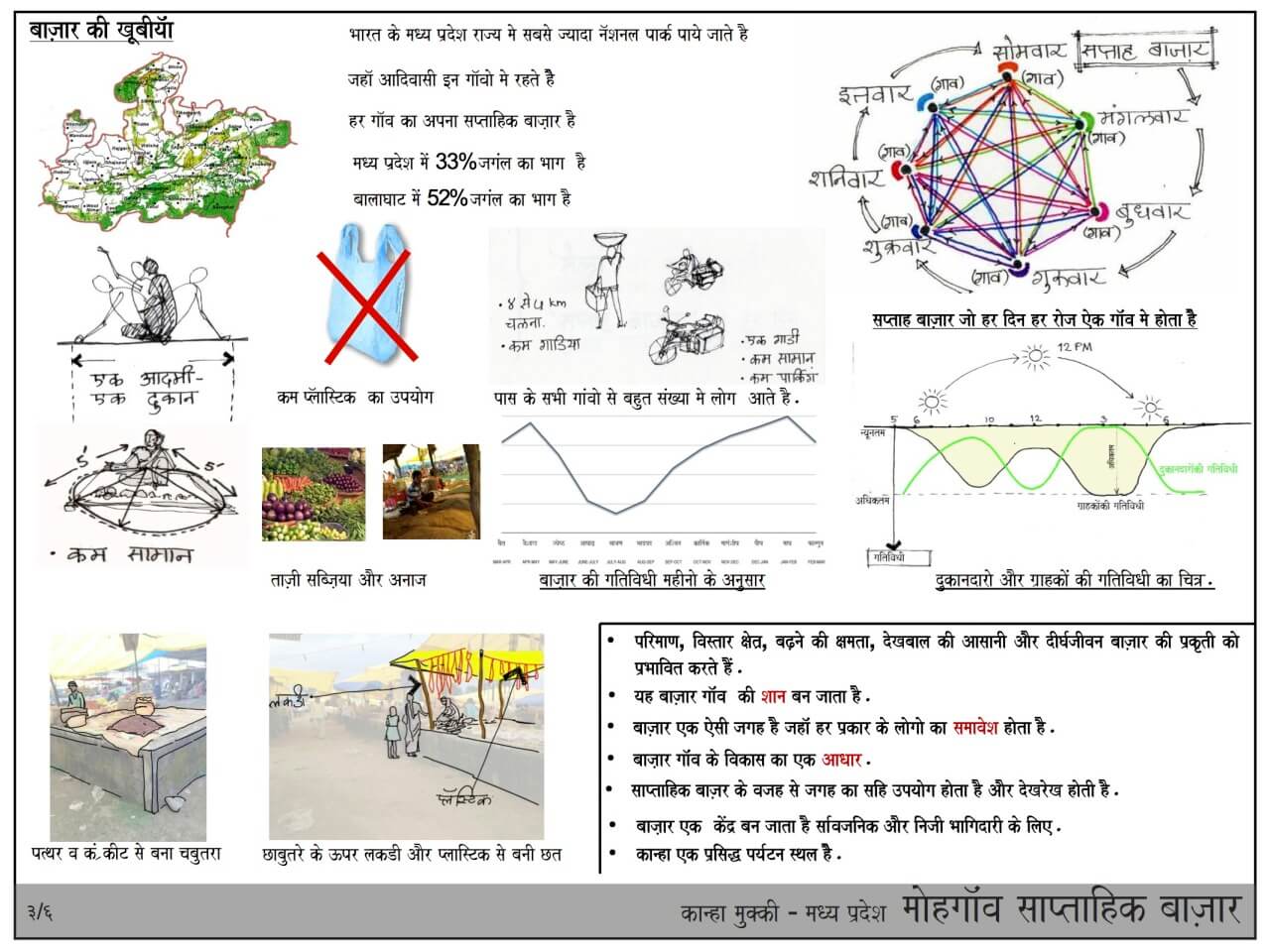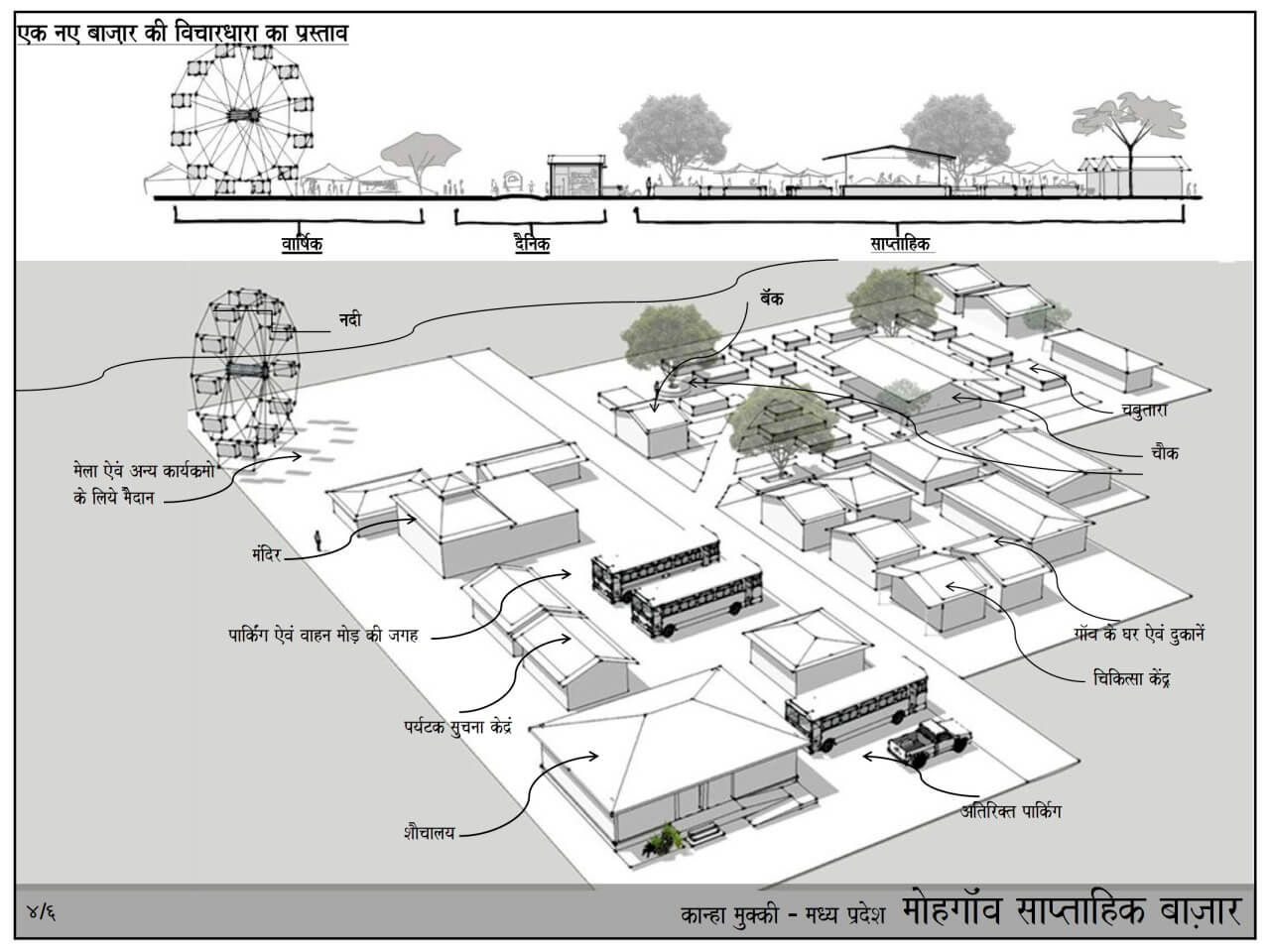 Design Guidelines for a Weekly Market
Project: Design of a marketplace for a competition held by Ethos India. (February 2015)
Site chosen by us: Mohagaon weekly bazaar at Mohagaon village, Balaghat district, Madhya Pradesh
Area: Approximately 1 acre.
Design team: Pooja and Meghana (M+P architects collaborative)
Our approach:
Village markets/bazaars have a kind of energy and bonhomie which is different from urban markets. The weekly bazaar day is a holiday for most other activities and everyone congregates at the market. We chose to retain the essence of the bazaar decided to propose only basic facilities which are much required in any public space. Following are the sheets of the presentation.