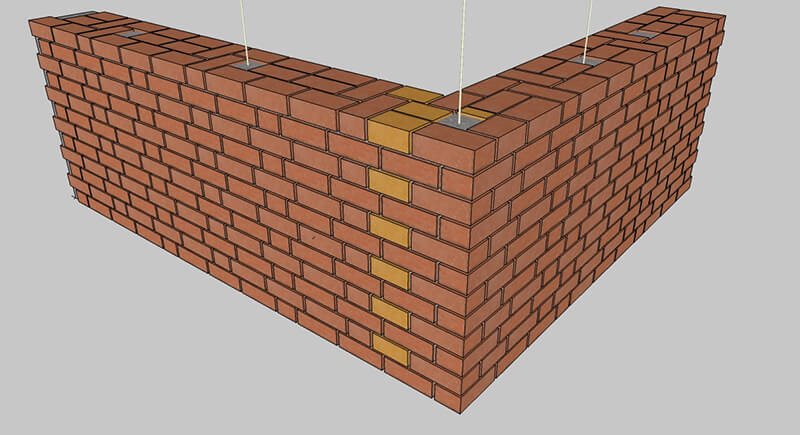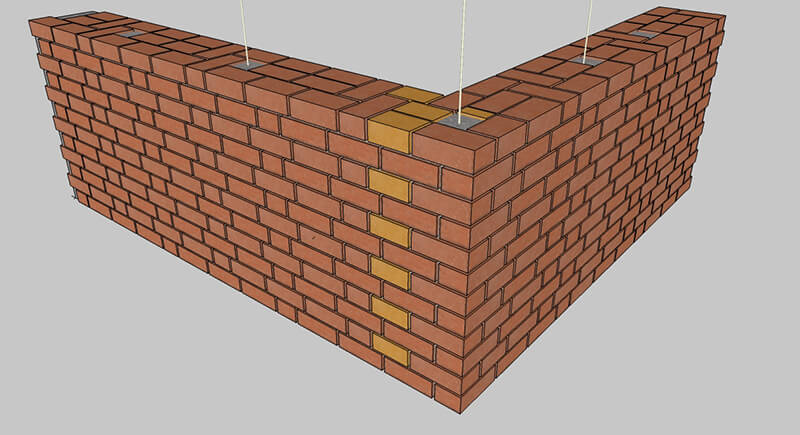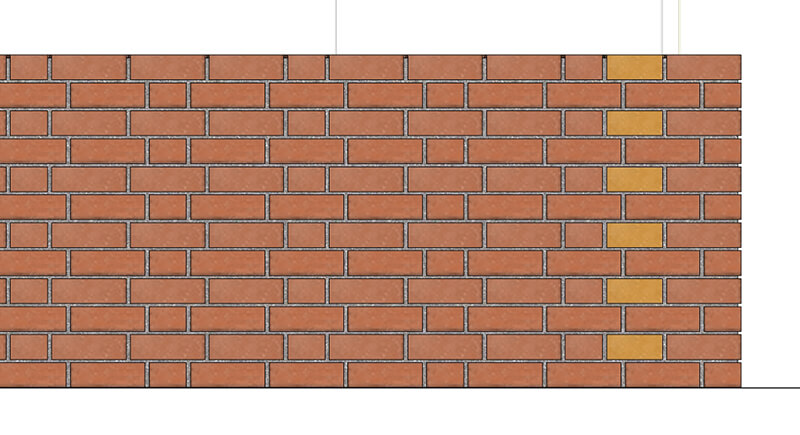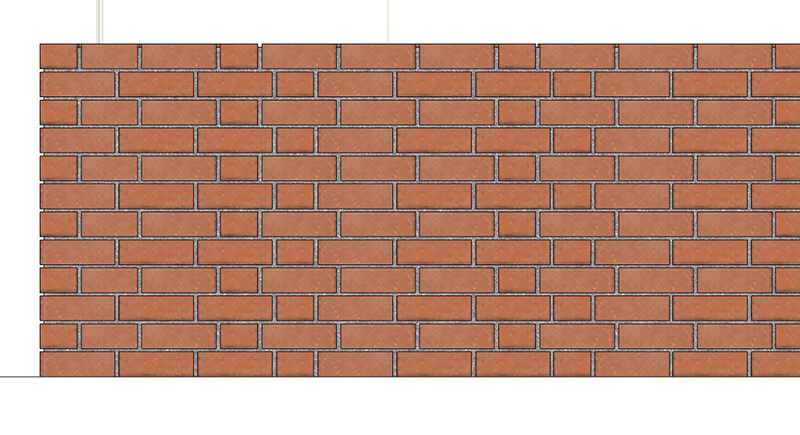 A Very Indian Brick Bond
We developed a 1-1/2 brick bond for our project at Kanha National park. For the load bearing ground +1 structure with corner reinforcements within the walls.
Salient Features:
1. Efficient joint breakage vertically and laterally.
2. Less wastage of bricks
3. Gaps for continuous hidden reinforcement within the wall.
4. Amazing wall pattern for a great exposed brick structure.
Approved by our structural engineer -Mr. Himanshu Tulpule.
The only problem- They didn't use it for the house. The local labour decided to proceed with a bond they knew better – The tried and tested 'English Bond'