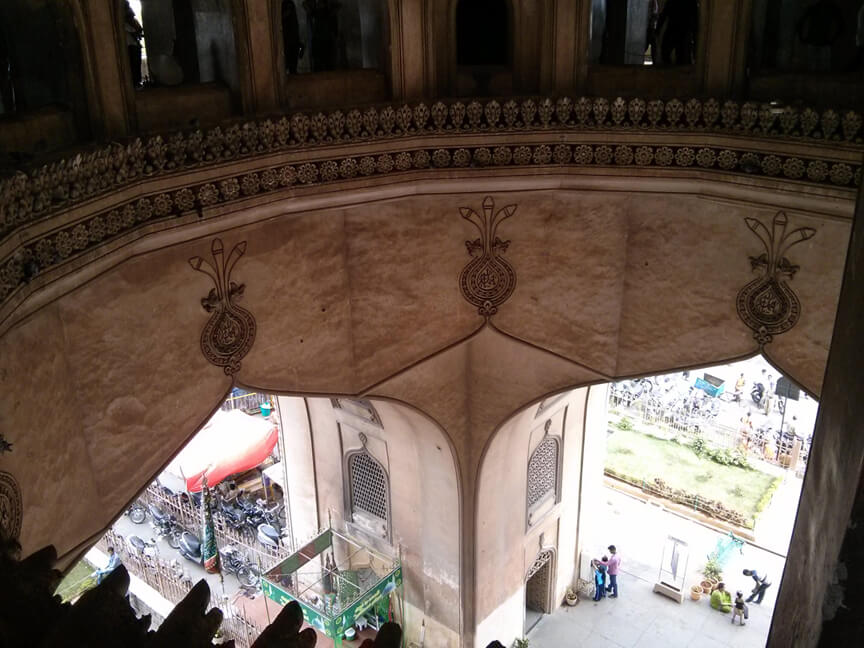 Two Monuments In Hyderabad
Hyderabad is a beautiful big city. It offers an experience of varying cultures and spaces.
The Charminar is a fantastically magnificent building which appears like a relief when you are finding your way through the dense area which surrounds it. I have attached some pictures below. I could climb up through the narrow winding stairs and was pleasantly surpised to find the upper area to be quite huge. The guards at the entrance may be a little ruffled if you are a single woman and the guides may say that single women are not allowed, but there is nothing as such.Its a beautiful view and a magnificent secular building.
The Indian School of Business is a decade old premier business school founded by Mckenzie alumni Rajat Gupta and supported by the business fraternity in India. The campus is designed radially around the central circular building. The central building is a pink sandstone clad mammoth giving a rich institutional feel of opulence. The campus has sprawling lawns and manicured landscape making me woder about their maintenance costs. They have created a benchmark of opulence and a standad of living. This is evident in all the buildings on campus. A pleasant experience on this campus with extremely helpful people.